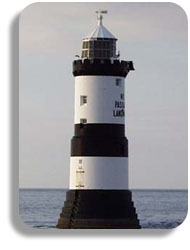 LandPoint Promotes Your Real Estate Advantage
Supporting your investment objectives is our goal at the LandPoint Corporation. LandPoint focuses its real estate services to the benefit of our clients in several core competencies including:
Investment Planning & Research
Your real estate investment needs are supported by LandPointís services. Our knowledge of the real estate field will help you identify your investment goals, locate and analyze investment real estate, work to win-win negotiations, and assist in a successful real estate transaction.
Property & Asset Management
Your property & asset management requirement are our concern. LandPoint is committed to providing a full range of property management services for real estate owners. We can design a professional management plan from any modest need to your full services property management requirements. LandPoint will evaluate your real estate assets in conjunction with your financial goals to efficiently manage the asset and maximize return on your investment.
Information Resources & Systems
In todayís information-based world, making decisions on the management of investments and operation of properties can only be done with quality information. LandPoint provides knowledge and expertise in the many diverse areas of the real estate field. Specific and accurate information on all aspects of each asset and property operation is maintained for real-time analysis with our computer information system. Databases and reporting can be customized to meet your requirements.
Personalized, Dependable, Proficient Service
You can rely on LandPointís knowledge and service working for your advantage. You benefit by effective operations, your time and effort saved, answers to your questions, and peace of mind. As our client, we seek to provide you with the high level of service that we would expect if we were performing the service for ourselves. LandPoint Corporation believes in completing work in accordance with logical and established practices while innovating new solutions to maximize your return.
The goal of LandPoint Corporation is to support our clients in achieving their investment objectives by providing real estate services of the highest quality, value, and integrity.
Real Estate Services - Real Estate Investments - Property & Asset Management
---
Comments to:
info@landpoint.com
LandPoint Corporation, 22730 Hawthorne Boulevard, Suite 202, California 90505-3668 USA
TEL: (310) 378-2100 © 2001 LandPoint Corporation. All Rights Reserved.